At Rest, making a difference is what we are about – to our members, to our people and to the community and we welcome people from diverse backgrounds and interests.

Foodbank
We know our people are motivated to make a difference and we encourage them to donate their time by offering community service leave.
During the bushfire relief, one of our team's spent the day at the Food bank warehouse organising and sorting donated food to go to people directly to those affected by the fires. Being the largest food relief provider in Australia, the team learned how tens of thousands of Australians rely on food donations a year, with Foodbank depending on volunteers to help feed vulnerable families, to the homeless and also provide nutritional breakfasts to school children through their School Breakfast 4 Health program. The team felt humbled by the experience and working together to support Foodbank and their mission to feed other Australians.
PACE

As part of our commitment to Diversity & Inclusion, Rest has commenced work with the Australian Network on Disability (AND) in a Mentor program called PACE (Positive Action towards Career Engagement). This program involves fives Mentors supporting a mentee with a disability, matched based on their career, strengths and skills. During the 16-week program they continuously meet up and take part in Interview practice and resume writing, giving the mentee guidance achieving their career goals.
Woman in Super Membership
Rest is a corporate member of Women in Super, with all women at Rest receiving a membership upon joining. Women in Super is a not-for-profit organisation that works to improve women's retirement outcomes, by advocating for a super system void of gender-based inequality. They work with government, unions, employer organisations, regulators and superannuation funds to campaign for a fairer super system by representing the voice of women in superannuation. In addition to the advocacy work, they also provide various professional development, networking and career progression opportunities, including events, scholarship programs, and training sessions that all memberships have access to. We are proud to be associated with them as their mission to improve the retirement outcome for women aligns closely with our own priorities.

Flexible Working - Gabriella's Story
One of the great benefits of working at Rest is our flexible working arrangement. It supports employees to balance their work, family and personal responsibilities by offering a range of flexible work options.
We also know our people are motivated to make a difference, and encourage them to donate their time to the community by offering community service leave. One of our employees, Gabriella, has utilised both these benefits to pursue her passion for helping abandoned dogs find new homes.
We asked her a few questions about what flexible working meant to her…
Question: What does your flexible working arrangement involve?
I'm passionate about helping rescue dogs find new homes. For a long time, I've volunteered my weekends to the local dog shelter – a fast paced and physically demanding environment. Working from home one day each week means I can spend an hour training some of the more challenging rescue dogs. It is something that wouldn't be possible after work or during busy weekends at the shelter.
Question: What does work flexibility mean to you?
It means I can proudly say that my employer cares about my physical and emotional wellbeing by encouraging me to pursue the things that bring me joy! Let's face it, a happy, healthy employee equals loyalty, commitment and increased productivity!
Question: How have you made it work for yourself and the company?
For a flexible work arrangement to work, I believe there needs to be mutual trust and commitment. There are many benefits for being a Rest employee, but having the support from my team to pursue something that's very meaningful to me has tripled my loyalty and commitment in return. I never hesitate to go that extra mile where possible to help my team or work towards our joint objectives. Plus, Rest has given me all the tools I need to connect with my colleagues and access my work from anywhere.
Question: Would you take a job that didn't offer flexible working?
The short answer is no. If there are no negative impacts on my team or my work, I see no reason why flexible working shouldn't be an option. I believe in a can-do attitude and the need of addressing any challenges or concerns in an open, trusting environment.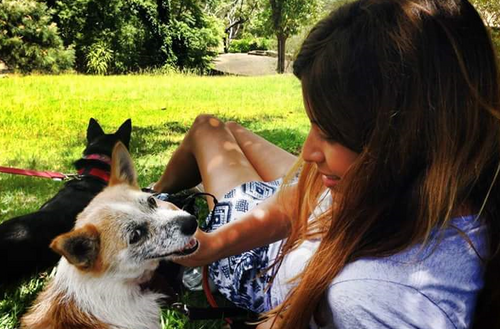 Want to make a difference?
A new career awaits.