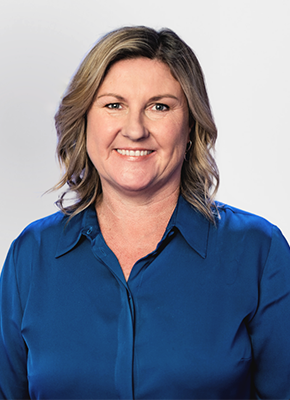 Vicki Doyle
Chief Executive Officer
Executive Officer since May 2018
Read more
---
Vicki joined Rest as Chief Executive Officer in May 2018, bringing more than 20 years of senior executive leadership experience in superannuation, life insurance, wealth management and banking.

Vicki's experience includes executive leadership roles at some of Australia's largest financial services organisations. She has an extensive background in distribution, strategic marketing, digital, fund operations and contact centres, customer strategy and design and product management.

Vicki is passionate about simplifying and demystifying superannuation to help all Australians achieve their best retirement outcomes.

Vicki holds an Executive MBA from the Australian Graduate School of Management and a diploma from the Australian Institute of Company Directors. Vicki has served as an Executive Director on Trustee Boards. She is also a Non-executive Director of the Australian Council of Superannuation Investors and a Director of The Association of Superannuation Funds of Australia.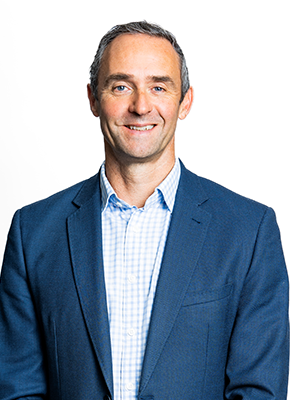 Andrew Lill
Chief Investment Officer
Executive officer since August 2020
Read more
---
Andrew Lill joined Rest in 2020 and is responsible for managing the full suite of Rest's investment products and its outcomes to our members.

The Rest investment team is a fully integrated best practice multi-asset investment function. It blends portfolio construction, investment operations and external investment management capability sourced from around the world and a talented team of internal portfolio managers.

Andrew has enjoyed a professional career in Financial Services over 25 years holding various senior executive roles located in the UK, Australia, and the United States. He has a track record of success managing mid-size teams of investment professionals and commercialising both investment capabilities and advice solutions.

Andrew joined Rest from Morningstar Investment Management, where he was the Chief Investment Officer of their US$25-billion Americas mutual fund and managed portfolios operations since 2018, based in Chicago. Prior to this, Andrew was the Chief Investment Officer of Morningstar's Asia Pacific business from 2014 to 2018. He was also the Head of Investment Specialists & Investment Solutions at AMP Capital from 2009 to 2013 and led Russell Investment's consulting business in Asia Pacific from 2005 to 2009.

Andrew is driven by a passion for understanding superannuation member investment objectives and designing bespoke long-term investment strategies to suit these unique objectives.

Andrew has a strong academic background with master's qualifications from Cambridge University in Economics and he is a Fellow of the Institute of Actuaries. Prior to his business career, Andrew represented England in the 1994 Commonwealth Games in track athletics.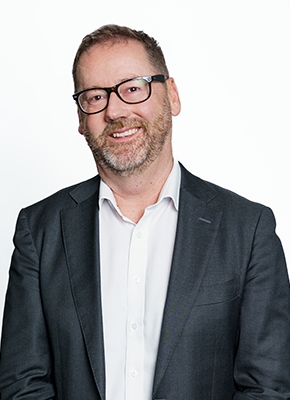 Brendan Daly
Chief Service Officer
Executive Officer since April 2019
Read more
---
Brendan joined Rest in April 2019 and is responsible for the design and delivery of best-practice operations, including leading the optimisation of Rest's end-to-end service model. He leads the management of Rest's operations, dispute resolution, technical, insurance and administration services, including management of our service partnerships, to ensure the fund delivers an outstanding end to end experience to members and employers.

Brendan has extensive experience in the financial services and wealth management industry. He previously served as Head of Product and Operations in NAB Wealth's Corporate and Institutional Wealth division and has held superannuation operations roles at Colonial First State and other providers. He has also held consulting and advisory roles, including with technology consultancy firm Wipro. He was a trustee Director of the Commonwealth Bank of Australia's Officers' Superannuation Fund from November 2007 to April 2008, and is currently a Director on the board of the Australian Institute of Superannuation Trustees.

He is a fellow of the Association of Superannuation Funds Australia, and holds a Master of Business, Management and Operations from the University of Technology Sydney, a Master of Research Methodology and Quantitative Methods from the Macquarie Graduate School of Management, and a Bachelor of Economics and Finance from Western Sydney University.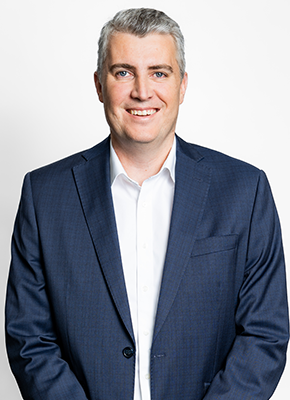 Jeremy Hubbard
Chief Technology and Data Officer
Executive Officer since May 2019
Read more
---
Jeremy is responsible for charting and executing Rest's technology, delivery and data insights strategy. His remit includes leading Rest's functional areas of data, insights & analytics, digital architecture, software engineering, information security and strategic delivery.

Jeremy has more than two decades of experience in innovation and technology roles across corporate, SME and consulting organisations. He joined the digital UBank in 2008 and was part of the bank's executive team from 2015 to 2019. Before joining Rest he was UBank's General Manager, Digital & Innovation. Jeremy was previously Head of IT for fintech start-up Once Australia, and worked in consultancy roles for Capgemini, Morse and Oracle Corporation.

Jeremy holds a Bachelor of Information Technology from the University of Queensland.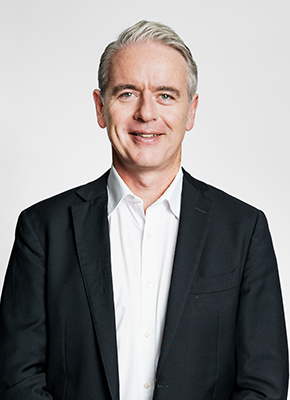 Tyrone O'Neill
Chief Strategy, People, and Corporate Affairs Officer
Executive Officer since April 2019
Read more
---
Tyrone joined Rest in April 2019 and leads functions including strategy, people and culture, regulatory affairs, public policy, government relations, and communications.

Tyrone and his team work closely with the Board and Executives in setting Rest's strategy, developing and advocating for policy in the interests of Rest members, and fostering a constructive, safe, and inspiring culture which attracts and retains the best talent in Australia.

Tyrone has over two decades of experience in senior leadership positions including roles at Optus, Vodafone, and Westpac.

Tyrone holds a Master of Letters in Philosophy and a Bachelor of Arts in Philosophy and Computer Science from the University of Sydney.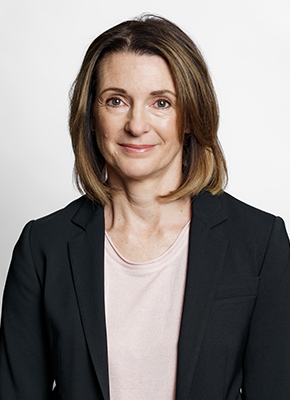 Deborah Potts
Chief Member Officer
Executive Officer since November 2018
Read more
---
Deborah is responsible for Rest's member experience across all touchpoints and channels, including the fund's approach to employer connections, advice and education, member onboarding and retention.

This includes leadership of Rest's brand, marketing and member communications, employer servicing, business development, product, digital and disclosure functions.

Deborah joined Rest in 2015 as the National Manager, Advice and subsequently served as the Head of Advice and Education from March 2017. In May 2018, she was appointed as interim General Manager Brand, Marketing and Communications.

Deborah has extensive experience working with board, executive and professional teams on customer experience strategies in the financial services and superannuation industries. Prior to working at Rest, she worked at BT Financial Group and AMP Corporate Super.

Deborah holds a Bachelor of Economics and Accounting from Macquarie University.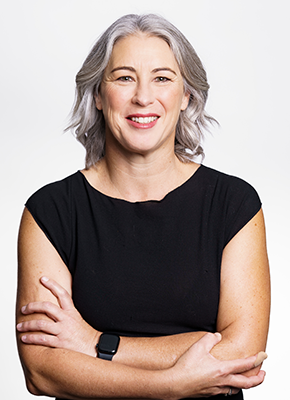 Gemma Kyle
Chief Risk Officer
Executive Officer since November 2018
Read more
---
Gemma was appointed as Chief Risk Officer in November 2018 and is responsible for leading a diversified team with a remit that spans strategic sourcing, company secretariat, legal, audit, security, risk and compliance.

She brings a wealth of experience to her role, having previously worked on the separation of MLC Life Insurance from NAB, where she established their first-line risk, compliance and financial crime capabilities.

Gemma has worked across multiple industries, including financial services, engineering, and government, and is known for her ability to drive organizational change and achieve business objectives in complex and dynamic environments.

Gemma holds a Master of Arts from the Australian National University and a Bachelor of Economics, Social Science (First Class Honours) from the University of Sydney.