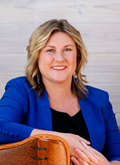 Vicki Doyle
Chief Executive Officer
Executive Officer since May 2018
---
Vicki joined Rest as CEO in May 2018, bringing more than 17 years' senior executive leadership experience in superannuation, insurance, wealth management and banking.
Vicki's experience includes executive leadership roles at some of Australia's largest financial services organisations. She has an extensive background in distribution, strategic marketing, digital, fund operations and contact centres, customer strategy and design and product management.
Vicki is passionate about simplifying and de-mystifying superannuation to help all Australians achieve their best retirement outcomes and continuing Rest's journey in providing a market leading fund for our members.
Vicki holds an Executive MBA and a Diploma – Australian Institute of Company Directors, and has been an Executive Director of National Mutual Master Trust (from 2015 to 2018) and Suncorp Portfolio and Services and Suncorp Custodial Services (2009 to 2013).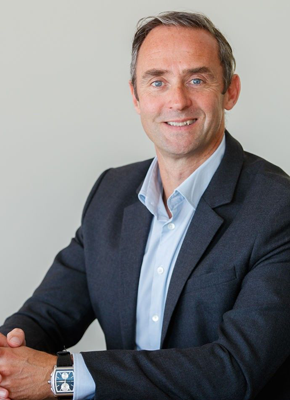 Andrew Lill
Chief Investment Officer
Executive officer since August 2020
---
Andrew Lill joined Rest in August 2020 and is responsible for managing the full suite of Rest's investment products and its outcomes to our members. The Rest investment team is a fully integrated best practice multi-asset investment team blending portfolio construction, investment operations, external investment management capability sourced from around the world and a talented team of internal portfolio managers. Our team is located in our offices in Sydney and Melbourne and has grown by over 40% alone in the period since Andrew joined Rest.

He joined Rest from Morningstar Investment Management, where he was the Chief Investment Officer of their US$25-billion Americas mutual fund and managed portfolios operations since 2018, based in Chicago.

Prior to this most recent role, Andrew was the Chief Investment Officer of Morningstar's Asia Pacific business from 2014 to 2018. He was also the Head of Investment Specialists & Investment Solutions at AMP Capital from 2009 to 2013, and led Russell Investment's consulting business in Asia Pacific from 2005 to 2009.

Andrew has a Master's degree in economics from Cambridge University, and has completed a Fellowship, Actuarial Science at the UK Institute of Actuaries and the Executive Course at the Australian Graduate School of Management. Prior to his business career, Andrew represented England in the 1994 Commonwealth Games in track athletics.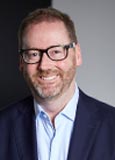 Brendan Daly
Group Executive, Product and Operations
Executive Officer since April 2019
---
Brendan joined Rest in April 2019 and is responsible for the development of member-focused products and best-practice operations that deliver outstanding service to members and employers. His responsibilities encompass the design and delivery of product, technical, insurance and administration services to members and employers.
Brendan has extensive experience in the financial services industry having previously worked in the financial services and wealth management industry at consultancy firm Wipro. He has also previously served as Head of Product and Operations in NAB Wealth's Corporate and Institutional Wealth division, as well as a variety of superannuation administration roles at Colonial First State. He was a trustee director of the Commonwealth Bank of Australia's Officers' Superannuation Fund from November 2007 to April 2008.
Brendan is a fellow of ASFA, holds a Master of Business, Management and Operations from the University of Technology Sydney, a Master of Research Methodology and Quantitative Methods from the Macquarie Graduate School of Management, and a Bachelor of Economics and Finance from Western Sydney University.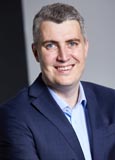 Jeremy Hubbard
Group Executive, Innovation & Transformation
Executive Officer since May 2019
---
Jeremy is responsible for charting and executing Rest's business strategy, and planning the fund's strategic technology innovation. His remit encompasses strategy and planning, IT management, innovation, data governance, and people and culture.
Jeremy has more than two decades' experience in innovation and IT roles across corporate, SME and consulting organisations. He joined UBank in 2008 and was part of the digital bank's executive team from 2015 to 2019. Prior to his arrival at Rest he was UBank's General Manger, Digital & Innovation.

Prior to UBank, he was the Head of IT for fintech startup Once Australia, and worked in consultancy roles for Capgemini, Morse, and Oracle Corporation.

Jeremy holds a Bachelor of Information Technology from the University of Queensland.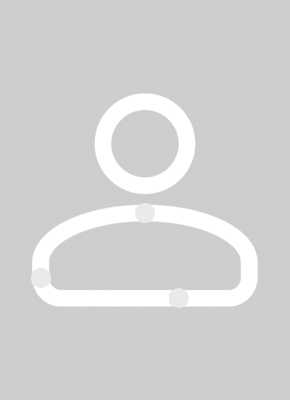 Kulwant Singh-Pangly
Chief Financial Officer
Executive Officer since June 2021
---
Kulwant Singh-Pangly joined Rest in June 2021 and is responsible for Rest's financial management and strategy, and taxation.
Kulwant has more than 25 years' experience in the investment management, superannuation, insurance and banking industries, particularly in the financial management of a large-scale superannuation fund.
He worked for QSuper from 2011 to 2020 and was the Group Chief Financial Officer for five years from 2014. Prior to that, he was the QSuper's Head of Taxation Services.
He has also held full-time roles with the AMP Group, Clayton Utz and Deloitte and has consulted widely to leading industry players in superannuation, investments, aged care and non-bank lending.
Kulwant holds a Master of Taxation from the University of New South Wales, and a Bachelor of Business and Bachelor of Laws (with Honours) from the Queensland University of Technology. He is a Fellow of the Australian Institute of Company Directors, CPA Australia and is a Chartered Taxation Advisor with the Taxation Institute of Australia.
Kulwant has held number of Board and Committee positions including directorships of various QSuper investment company boards, and membership of QSuper's Investment Committee and Audit and Risk Committee from 2014-2019.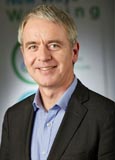 Tyrone O'Neill
Group Executive, Member Engagement
Executive Officer since April 2019
---
Tyrone joined Rest in April 2019 and is responsible for Rest member experience and engagement. His role includes design and delivery of digital experiences such as the Rest app and web site, customer service, member communications, brand and marketing, and data and analytics.
Tyrone has nearly two decades' experience in strategic marketing, digital, data, and customer insights roles, including senior leadership positions at Optus, Vodafone, and Westpac.

Tyrone holds a Master of Letters in Philosophy and a Bachelor of Arts (First Class Honours) in Philosophy & Computer Science from the University of Sydney.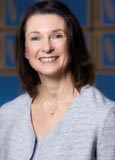 Deborah Potts
Group Executive, Employer and Industry Engagement
Executive Officer since November 2018
---
Deborah is responsible for relationship management with Rest's employers, as well as industry associations. Her responsibilities also encompass Rest Advice, business development, service delivery and employer channel management
Deborah joined Rest in 2015, as the National Manager, Advice and subsequently served as the Head of Advice and Education from March 2017. In May 2018, she was appointed as interim General Manager Brand, Marketing and Communications.
Deborah has extensive experience working with board, executive and professional teams on customer experience strategies in the financial services and superannuation industries. Prior to working at Rest, she worked at BT Financial Group and AMP Corporate Super.
Deborah holds a Bachelor of Economics and Accounting from Macquarie University.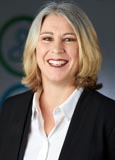 Gemma Kyle
Group Executive, Risk and Governance
Executive Officer since November 2018
---
Gemma is responsible for a diversified team incorporating financial strategy and management; accounting services; company secretariat and legal; audit and risk management; and compliance.
Prior to joining Rest, Gemma worked across Federal Government, engineering and financial services. Most recently she worked on the separation of MLC Life insurance from NAB and established their first-line risk, compliance and financial crime capabilities.
Gemma holds a Masters of Arts from the Australian National University and a Bachelor of Economics (First Class Honours) from the University of Sydney.