Reasons to stay with Rest
How to stay with Rest
When you change jobs all you need to do is provide the completed form below to your new employer and they will start paying into your existing Rest account. You can also easily complete the form in the 'Changing jobs' section on the Rest app.

Here are all the important details you will need
Rest SPIN/USI: RES0103AU
Rest ABN: 6265 3671 394
Additional information
Let Rest grow with you
If you've already had multiple jobs, you may have super in other places.

By combining all your super into one account, you may find it easier to manage and grow your super, and you'll avoid paying multiple fees.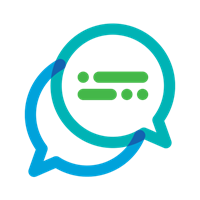 We're here to help
You can ask any question via Live chat Monday to Friday 8am - 10pm (AEST) or Saturday 9am - 6pm (AEST) or Sundays 10am - 6pm (AEST).

*Source: SuperRatings, Superannuation Market Analysis and Research Tool (SMART), September 2021. Rest's Core Strategy is compared against the default investment option of all publicly available superannuation products tracked by SuperRatings. Fees are subject to change. Taxes, other fees and costs may apply.