Skills, knowledge, diversity, and experience of Rest directors
30 June 2021
Directors' skills by source of competency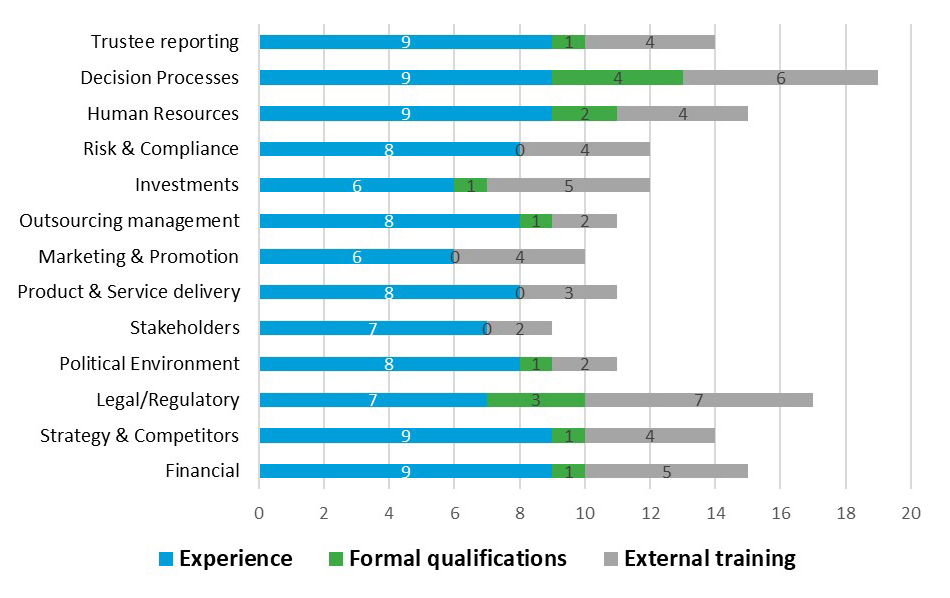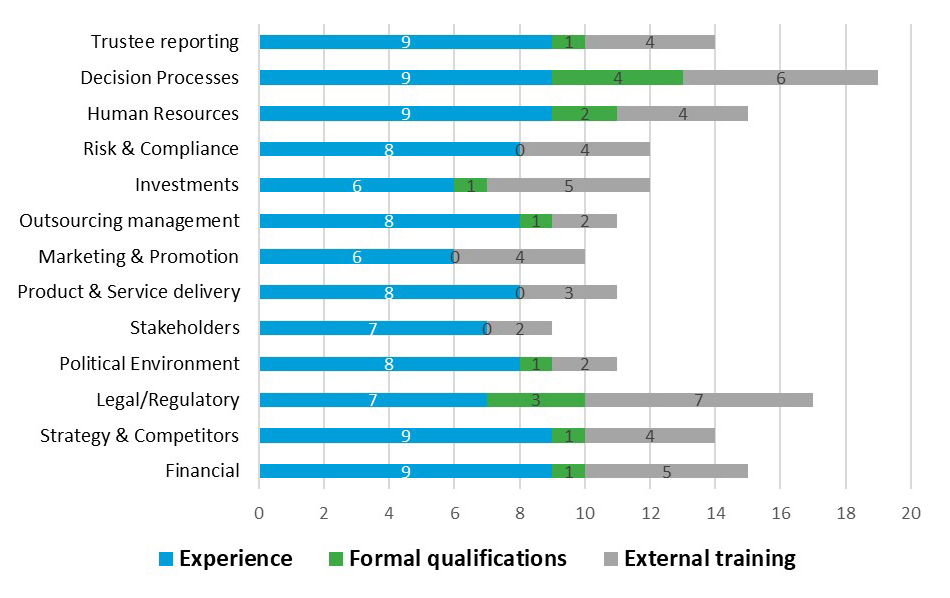 The Director skills matrix is calculated on 30 June each year and reflects the sources of competency of individual directors. Only directors who are on the Rest Board as at 30 June 2021 have been included in the above.
Individual Director responses are taken from the information provided as part of the annual Fit and Proper Assessment or in the case of newly appointed Directors, at the time of their appointment.
All Directors are required to undertake a minimum of 20 hours training annually, of which 15 hours must be formal training.
Gender diversity
Actions taken during FY21 in relation to gender diversity have resulted in Rest exceeding the minimum threshold for female representation on the Board of 40% as outlined in the Board Diversity Policy (with female Board representation currently sitting at 44%).