Do your employees have insurance?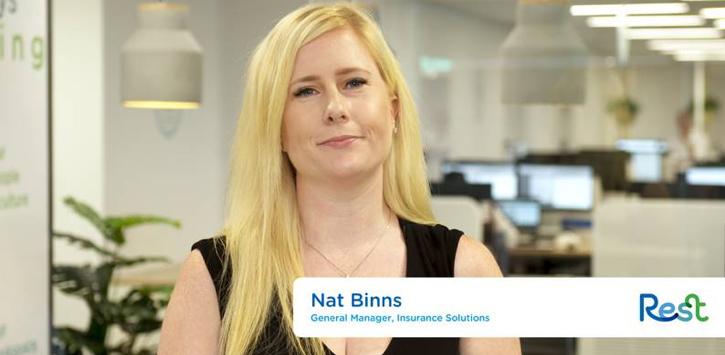 Monday, 15 June 2020
By Nat Binns, General Manager Insurance Solutions

When we're healthy and working, it's hard to imagine things being any other way. But it's essential for your employees to be covered when things don't go to plan. And choosing to have insurance within their super makes it cost-effective and easy to manage. It's also one less thing that they and you need to worry about.
The government has passed legislation to protect inactive, low-balance members and members under 25 from having their retirement savings reduced over time by super and investment fees and insurance premiums. The
Putting Members' Interest First legislation (PMIF)
commenced on the 1 April 2020, so now's a good time to remind your employees about changes to the insurance within their super.

What's changed?
Before April 2020, your employees were automatically covered by insurance in their super. As a result of PMIF:
If you have new employees who are under 25, or have a super balance under $6,000, and they join Rest from 1 April 2020, they will no longer receive automatic default insurance cover
However, they have the option to opt-in to receive insurance cover within the first 180 days of commencing employment.
If they don't opt-in, they'll only be given automatic insurance when they are 25 or over, have an account balance of $6,000 or more, and we receive their next mandatory employer contribution.
Any of your existing employees impacted by PMIF have been contacted by Rest and given the option to maintain their cover. Some of your employees may have had their cover cancelled as a result of no longer being eligible and not taking action.

We've made it easy to get insurance sorted
We've worked with our insurer, TAL Life Limited (TAL) to give members access to an online insurance portal. Here members can log in through rest.com.au/memberaccess. It will provide members with:
New opt-in to insurance option
New self-service options:

Submit Life Event Cover application
Transfer insurance from another provider
Increase, decrease and cancel insurance online

Help educate your employees with Rest
We've put together an
employer toolkit
for you to help guide your employees to understand the insurance changes and impacts the coronavirus could have on their insurance.