August 29 2023
Loading...
Investment Update
A 'royal reception' for Quay Quarter Tower and its 6 Star Rating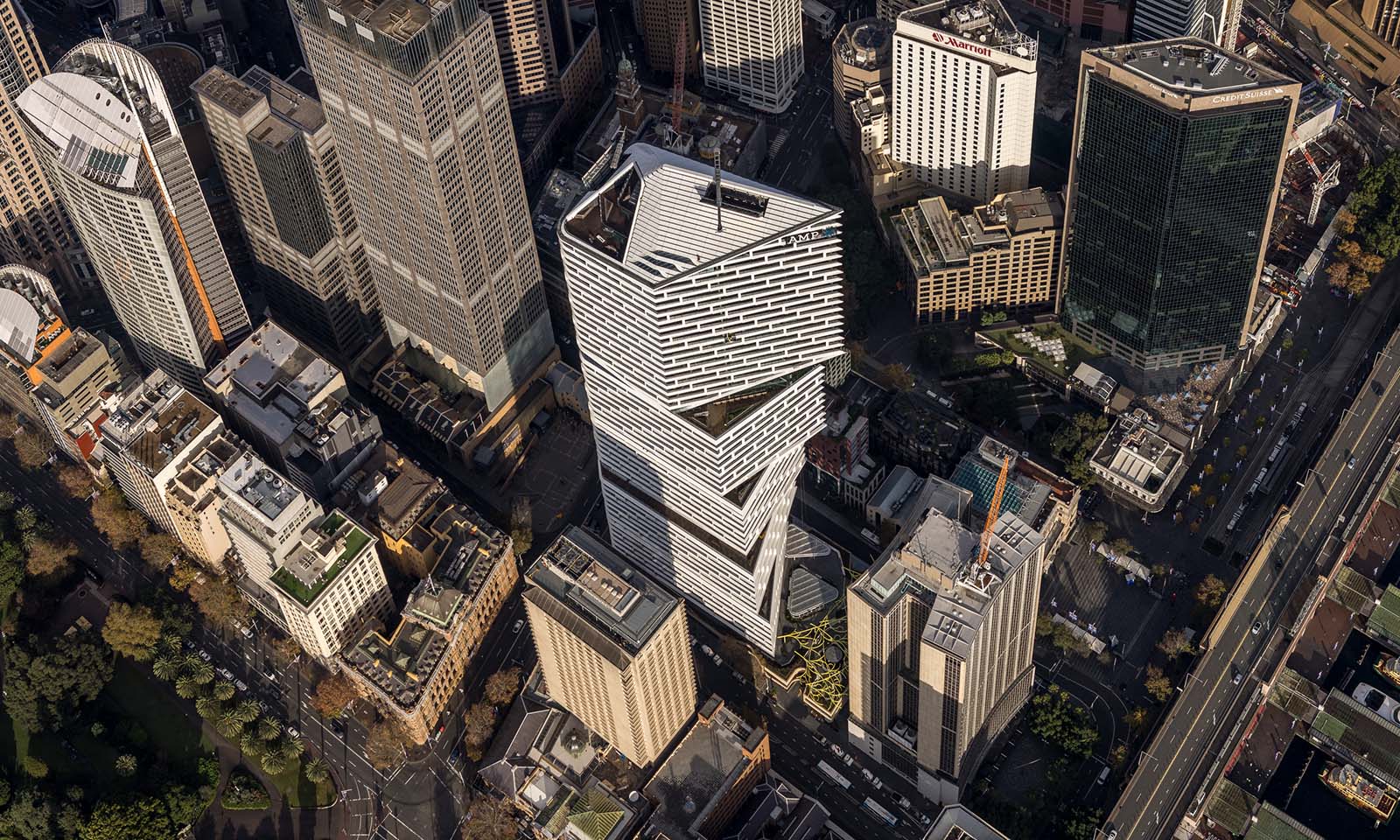 Quay Quarter Tower ("QQT") has been awarded a 6 Star Green Star rating by the Green Building Council of Australia ("GBCA"). This rating represents 'World Leadership' in sustainable design and construction.
"We're pleased to celebrate another iconic moment for Quay Quarter Tower, which is one third owned by Rest on behalf of our 1.9 million members," said Andrew Lill, Rest's Chief Investment Officer.
"Rest's investment in the premium-grade Quay Quarter Tower and its world leading, state-of-the-art, innovative and sustainable design showcases our investment philosophy and strategy, and brings to life our commitment to being responsible, long-term investors of our members' super."
The 6 Star Green Star is just the latest feather in QQT's cap, after being awarded World Building of the Year in the World Architecture Festival's 2022 Awards in Lisbon and winning the 2022/23 International Highrise Award in Frankfurt. The building was also named Best Office and Business Project at the 2023 MPIM Awards in Cannes.
The latest milestone for QQT was celebrated with attendance from the Royal Highness Crown Princess Mary and Danish Minister for Development Cooperation and Global Climate Policy Dan Jorgensen. Their visit was part of the Royal Pacific Region tour focused on the impact of climate change.
What does it mean to be a 6 Star Green Star building?
Green Star is an independent rating system by the GBCA to certify that a new building or project meets the best practice in environmental design. It is given only to those buildings that are considered highly efficient and must meet at least the following requirements1:
Fully powered by renewables – all energy consumed within the building is generated from renewable sources such as solar and wind. For example, solar farms provide 100 per cent renewable electricity to QQT.


Sets out a clear pathway for delivering climate positive assets that are fossil fuel free, powered by renewables, highly efficient, built with lower carbon materials and offset with nature.
What makes QQT a world leader in in sustainable design and construction?
This latest certification is a testament to the innovative design approach for QQT. Rather than demolishing and rebuilding the old 45-floor AMP Centre (originally built in the 1970s), the design of the building involved upcycling much of the original structure and reusing materials.
This conscious approach to the design of QQT resulted in positive sustainability outcomes:
65 per cent of the original tower's core structure was kept and reused (beams, columns and slabs), including 98 per cent of the internal structural walls;


this saved approximately 12,000 tonnes in embodied carbon emissions (these are emissions arising from the construction of a building); and


the leasable space was doubled without expanding its footprint on the ground.
Other sustainable design elements of the building include:

A double decker lift system – two lifts are locked together (one above the other) to deliver its passengers to two separate floors at the same time. This is estimated to have prevented the need for nine additional lift shafts, saving on carbon emissions that would have been used to construct the additional lifts as well as improving upon the use of floor space.
Shades attached to the building to lower energy use – thermal modelling was used to determine the angle and shape of sunshades on the façade. This was to maximise daylight but also reduce heat and glare to lower energy consumption associated with the use of air conditioning. These sunshades are estimated to reduce direct sunlight entering the Quay Quarter Tower by up to 30 percent and eliminated the need for internal blinds to be built.