Media Release
Rest diversifies investment portfolio with stake in Sydney's landmark Quay Quarter Tower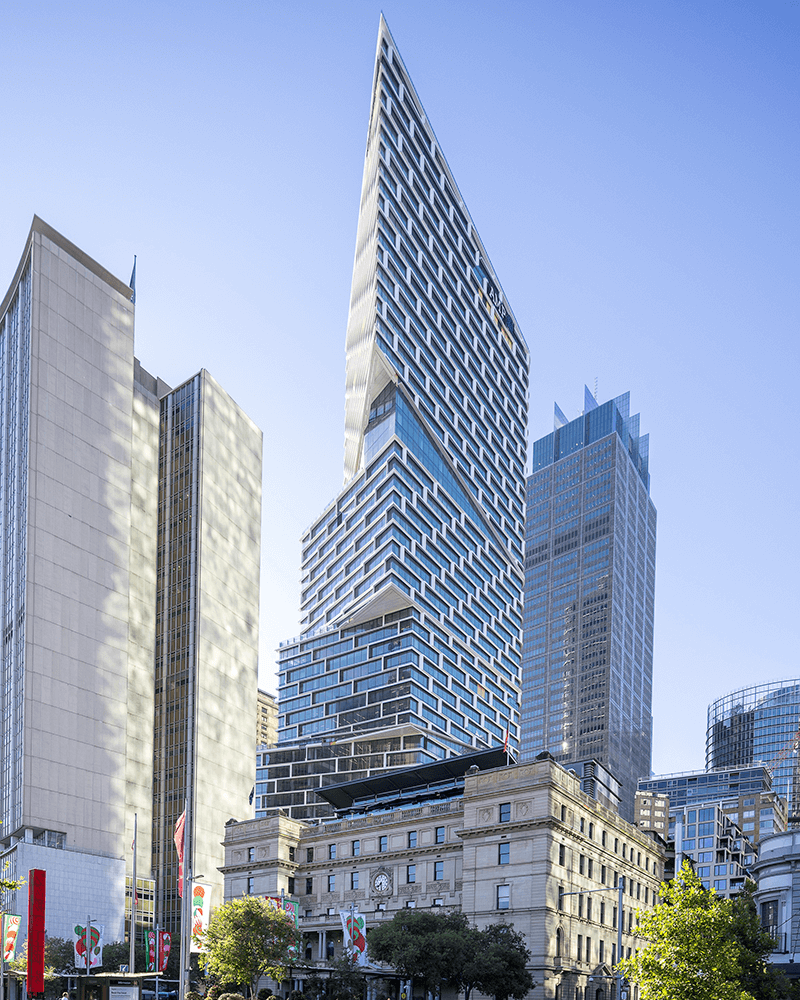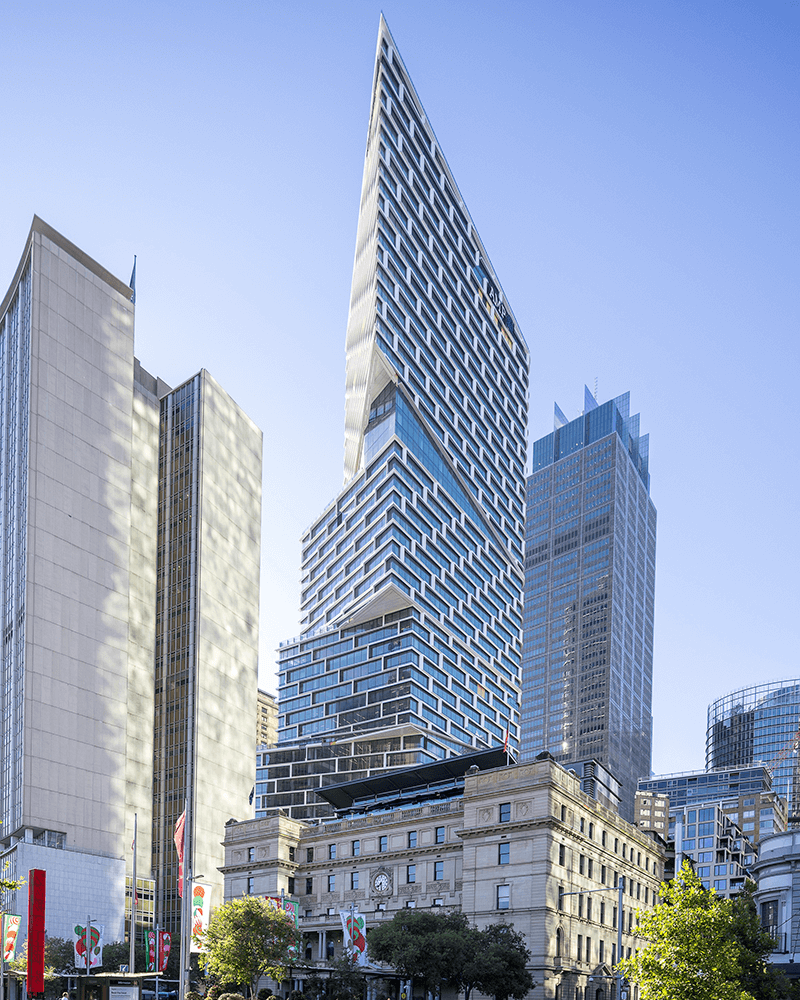 Rest, one of Australia's largest profit-to-member superannuation funds, has further diversified its investments portfolio by finalising the acquisition of a one-third stake in the recently completed Quay Quarter Tower in Sydney's CBD.
The 50-floor Quay Quarter Tower is an innovative redevelopment of the old 45-floor AMP Tower located near Circular Quay at 50 Bridge Street.
The new tower features around 89,000 square metres of office space, 95 per cent of which is already leased, and around 4,000 square meters of retail space. The building is also targeting a 5.5 Star NABERS Energy Rating, and a 6 Star Green Star Design & As Built rating from the Green Building Council of Australia.
"With the acquisition of the stake in Quay Quarter Tower, around 1.8 million Rest members now have an interest in a state-of-the-art, premium-grade skyscraper overlooking Sydney Harbour," said Simon Esposito, Deputy Chief Investment Officer, Rest.

"This landmark property is expected to generate strong long-term net returns for our members. With nearly all the office space leased under long-term arrangements, it offers a secure income stream.
"In the past six months we have experienced significant levels of inflation not seen for some time, as well as volatile share markets.
"Investments in property assets like these can provide important stability and resilience to an investment portfolio, especially in periods where share markets are volatile and fixed income returns are weaker.
"Property assets can typically generate income that tracks inflation, such as ongoing lease payments, to help offset the impact of volatility and broader inflation."
Rest entered into a contract to acquire a one-third interest in 2018. The remaining interests are owned by the AMP Capital Wholesale Office Fund and Dexus Wholesale Property Fund.
Rest has around $6 billion invested into unlisted property, including office buildings, retail shopping centres, industrial warehouses and residential apartments, both domestically and offshore (as at 31 March 2022). Rest's default Core Strategy investment option has a benchmark asset allocation of 11 per cent to property.
Sustainability key in innovative design
Construction of Quay Quarter Tower was completed in April 2022. Comprising innovative and sustainability-focussed adaptive reuse, around 68 per cent of the original tower's core structure has been retained, including 95 per cent of the internal structural walls, while also doubling the leasable space.
"By upcycling much of the original structure and reusing materials, more than 8,000 tonnes of embodied carbon were saved during construction. That's the equivalent of 35,000 airline flights from Sydney to Melbourne," said Leilani Weier, Head of Responsible Investment & Sustainability, Rest.
"As part of our roadmap to achieving a net zero carbon footprint for the fund by 2050, Rest is aiming to have our directly owned property assets achieve net zero carbon emissions in operation by 2030 in accordance with the WorldGBC's Net Zero Carbon Buildings Commitment.
"The targeted environmental ratings, including a 5.5 Star NABERS Office Energy Rating Base Building, 4 Star NABERS Office Water Rating Base Building and WELL certification, could all contribute to Rest reaching our broader responsible investment ambitions."
Correction: An earlier version of this media release stated that Quay Quarter Tower had been certified with the environmental ratings mentioned. This was published in error. At the time of publication, the building is targeting the environmental ratings mentioned in this release. (8 July 2022)

About Rest
Rest is one of Australia's largest profit-to-member superannuation funds with around 1.9 million members and around $68 billion in funds under management as at 31 March 2022. Established in 1988, around 60 per cent of Rest's members are women, half are younger than30 years old, and many work in part-time and casual jobs.
For further information please contact:
This information has been prepared without taking account of your objectives, financial situation or needs. Before acting on the information or deciding whether to acquire or hold a product, consider its appropriateness and the relevant PDS and TMD which is available at rest.com.au/pds. Issued by Retail Employees Superannuation Pty Limited ABN 39 001 987 739, AFSL 24 0003 (Rest), trustee of Retail Employees Superannuation Trust ABN 62 653 671 394