Ethical Super Investment
Help save the planet and your pocket
Invest ethically with our Sustainable Growth option
What you do with your super can have an impact on your financial future, and the future of the planet. At Rest, we offer an investment that doesn't cost the planet or your pocket, and it's called Sustainable Growth.
Ethical super at Rest means we invest in companies that make a positive contribution to the environment and society such as renewable energy and exclude those that may be harmful like fossil fuels.
Rest's Sustainable Growth option has no exposure to fossil fuel companies*.
*Please refer to the Investment Guide for more details.
An investment choice that doesn't cost the planet
We look for investments in
Up to 39%* lower fees compared with the average ethical super option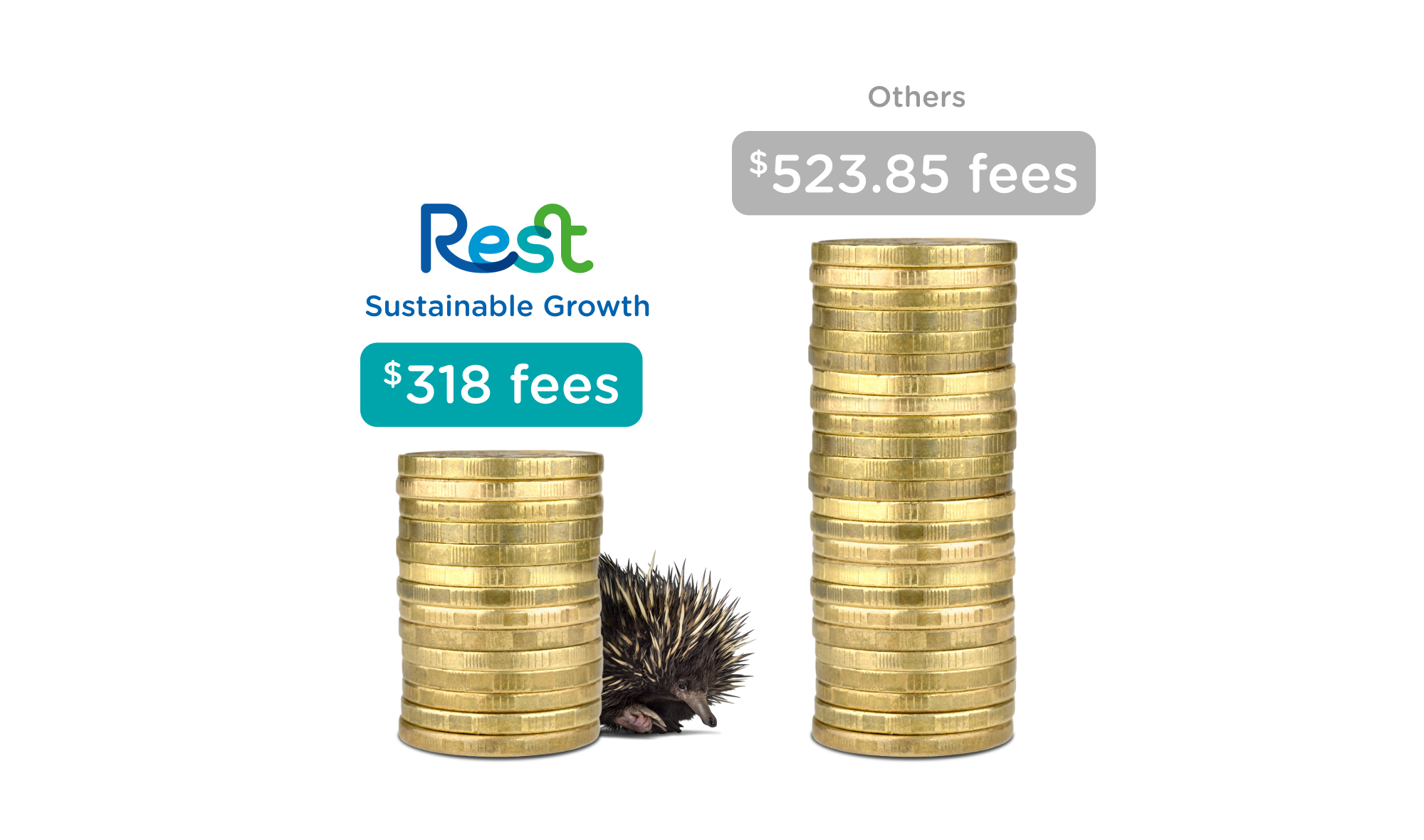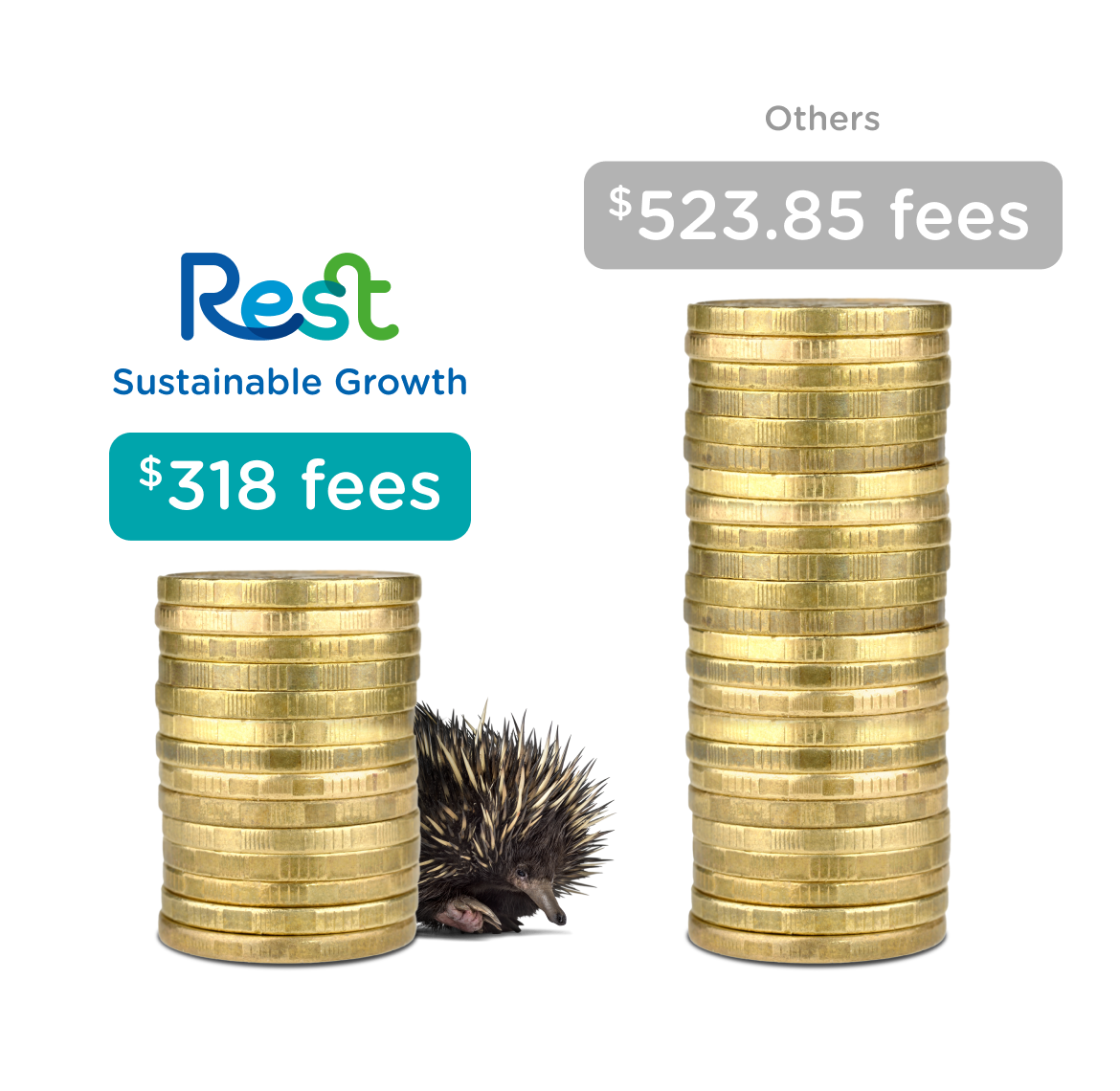 *SuperRatings Sustainable Survey fee comparison as at 31 December 2021. Fees are for a $50,000 member account balance, including fixed dollar and percentage-based administration fees, investment fees and indirect cost ratios (ICRs). All fees used in this comparison are based on the sustainable balanced options from the funds' publicly available Product Disclosure Statements. Contribution fees, entry fees, exit fees, additional adviser fees or any other fees are excluded from this comparison. SuperRatings does not issue, sell, guarantee or underwrite this product. Go to
www.superratings.com.au
for ratings criteria. Ratings, awards or investment returns are only one factor that you should consider when deciding how to invest your super. The option is mostly growth assets, which aim for higher returns in the long run but can mean a greater level of risk.
Join or switch to Rest's Sustainable Growth investment option
For new members: Once you have joined Rest and made your first super contribution, you will be able to switch to the Sustainable Growth investment option
How Rest is contributing to a sustainable future
WA Collgar Wind Farm
100% Rest Owned
In the 2021 financial year, Collgar generated nearly 20% of WA's renewable energy.

We're a Responsible Investment Leader
We were recognised as a leading responsible investment super fund by the Responsible Investment Association Australia (RIAA).
Frequently Asked Questions