January 9 2022
Loading...
Ethical super: what it is & how to find it
Maybe you've been wondering lately about your super, and where the money that comes out of your salary each month goes to. What if you could make sure that your money is going to help make the world a better place? It turns out you can, with what's called an ethical investment option.
Whether you're contributing $50 a month or $500 through your employer, you have the right to choose and know where your money is going. This article will help you learn more about responsible (aka ethical) investment, whether it's right for you, and how to look for a super fund that would invest in sustainable or ethical investment.
Here's what you need to know to get started on your ethical investment journey.
What is responsible investment?
Sometimes called 'sustainable' or 'ethical' investing, the PRI (Principles for Responsible Investment) defines it as 'a strategy and practice to incorporate environmental, social and governance (ESG) factors in investment decisions and active ownership'. This definition can apply to investments like super funds.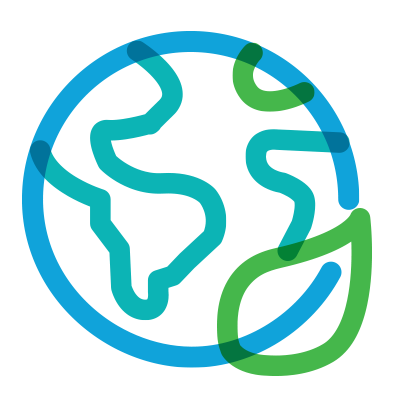 What makes a super fund ethical?
While that definition sounds pretty full on, it just means a super fund that invests your money in companies that are looking after people and the planet.
What to look for in a super fund that has ethical investment?
So how do you find an investment option that's better for people and the planet, that also helps you grow your super? Turns out you can have both. In fact, with environmental and social awareness driving so many global trends – hello electric vehicles, plant-based diets, and slow fashion – it's often the smart money.
Here's what to look for:
Responsible with your money – managing risk by investing across a wide range of companies, industries, regions, and assets
Actively avoids companies and industries that cause harm to the planet
Looks for companies that look after the environment and people
Low fees – this may make a difference to how much money you have to retire on
Take a closer look at the fund's investment portfolio. If you can't find this information, you won't be able to tell whether it fits your personal values.
Consider what you're excited to invest in too. This might include trends you know about, and personal interests and passions: from technologies that reduce carbon emissions, to ethical companies that focus on fair trade practices. Equally important is what you don't want to support with your money. For example, choosing funds that exclude companies which damage the environment, make weapons, or exploit people.
Because we each have a unique set of personal ethics, choosing the right super fund that offers ethical investment option can be tricky. As with any financial decision, it's a good idea to consider your life stage and risk tolerance and seek expert advice before making a decision about your super.
When you find some to compare, consider the points above and weigh everything up carefully. The future will thank you.
Oh, so does Rest have an ethical investment option? Funny you should ask. We certainly do, it's called Rest Sustainable Growth.