We're excited to give an update on how the move of Rest insurance to TAL is going.
In May 2019, we asked
TAL
Life Limited(TAL) to become our new life insurance provider. We're excited to confirm the transfer to TAL is going well, and will happen in 2 phases. Since 2004, Rest's insurance has been provided by AIA Australia Limited (AIA).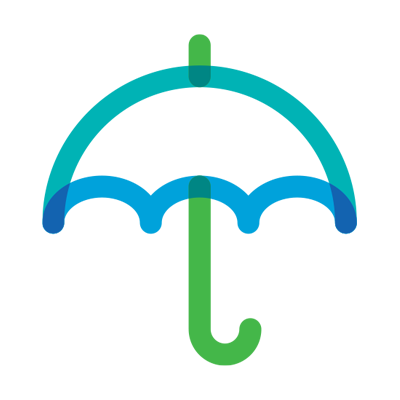 We're committed to providing affordable and flexible insurance to our members as part of their super, and we're confident our new agreement with TAL represents best-possible value and experience for our members.

Phase 1 – Our new insurer
On 1 December 2019 we're transferring all our members' insurance to the award-winning TAL*, with no change to their current insurance through to 31 March 2020.


Phase 2 – An updated insurance offer
From 1 April 2020, the Rest insurance offer and terms and conditions will change as we introduce a new insurance offering to Rest Super and Corporate members and employers. Around 1 December, we'll be in touch with all members who have insurance, many of whom need to make a decision before 1 April. Members who don't have insurance, can find out more about what is changing.

Anyone who wants to lodge a claim or who are currently claiming, should not experience any difference as a result of moving to TAL - it's business as usual. If you have any questions, please contact your claims support specialist.

We continue to work closely with TAL, AIA and our administrator AAS to ensure a smooth transition of our insurance arrangements, as we aim to ensure the valuable benefits of insurance are accessible to our members.
---
As an award-winning life insurer, TAL insures around 4.5 million Australians and in 2018 paid almost $1.62 billion in claims to more than 26,000 Australians and their families. Through TAL, Rest will offer members an affordable way to access death, income protection and total and permanent disablement insurance through their super.
---
At Rest, we regularly review our insurance arrangements to ensure we are always providing the best-possible value to members. Started in May 2018, we evaluated our current insurance offering, and began a comprehensive tender process with possible insurance providers.
We chose TAL following this tender process, because we believe their insurance offering represents great value to our members and strongly aligns with Rest's strategic goal to improve our relationship with our members through innovation.
Will Rest's insurance offering change?
---
Rest are working with TAL to implement a new insurance offer for members, starting 1 April 2020. We'll be in touch with members who have insurance around 1 December, to let them know the details of the new insurance. From 1 December 2019, members can continue to review their insurance at
rest.com.au/memberaccess
.
Rest's size allows us to negotiate and provide insurance cover at the best-possible value to members. We're committed to providing simple, flexible cover, representing real value for money.
Do I need to do anything?
---
While the changeover to TAL will be handled by Rest, we may ask members to make a decision on the type of insurance they'd like to keep, or if they want to cancel their insurance. We'll be in touch with members who have insurance around 1 December to let them know about next steps.
Will this impact my claim?
---
Current claimants should not experience any difference because of this. If a member is currently receiving an insurance benefit, or is in the process of lodging a claim, it's business as usual. For any concerns, please contact your claims support specialist.
To submit a claim, just lodge it in the usual way through
rest.com.au/insurance/claims
and we'll let the appropriate insurer know.
* ANZIIF Australian Insurance Industry Awards 2018 – Life Insurance Company of the Year Winner. Awards and ratings are only one factor to consider when deciding how to invest your super. More information on these awards can be found at
www.tal.com.au/about-us/who-we-are/awards-and-recognition.