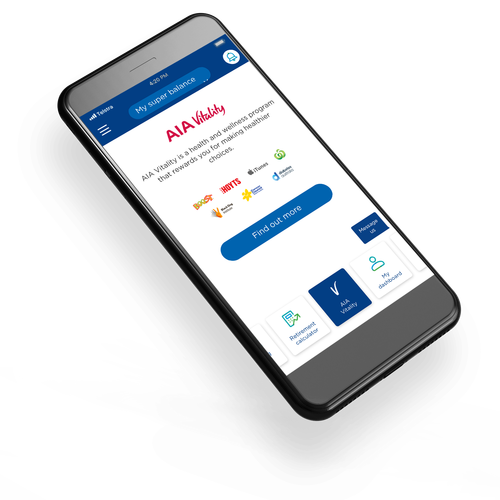 From 1 December 2019, AIA Vitality was no longer available to new member registrations.

Rest members already participating in the program prior to this date can continue to enjoy it until 30 April 2020.
Why is AIA Vitality closing?
Rest members were given access to AIA Vitality as part of Rest's insurance partnership with AIA. From 1 December 2019, Rest changed insurers from AIA Australia to TAL Life Limited. Because of this change, we're unable to continue to offer it to Rest members.
Download the
Rest App
to get member rewards and benefits, including competitions, special offers, discounts and more.
Google Play and the Google Play logo are trademarks of Google LLC. Apple, the Apple logo and the iTunes logo are trademarks of Apple Inc. App Store is a service mark of Apple Inc.
To be eligible for the AIA Vitality Program as a Rest member you must either: (a) receive employer contributions in the last 6 months and have an acc bal above $0; or (b) hold min. $1,000 acc bal; and have enrolled in the program before 1 December 2019, and meet any other eligibility criteria or conditions as notified by AIA Vitality.
This website is provided by Retail Employees Superannuation Pty Limited ABN 39 001 987 739, AFSL 24 0003, trustee of Retail Employees Superannuation Trust ABN 62 653 671 394. This information has been prepared without taking into account of your objectives, financial situations or needs. Before acting on the information or deciding whether to acquire or hold a product, consider its appropriateness and the relevant PDS which is available at rest.com.au/tools-advice/resources/pds.