Rest targets net zero in operation by 2030 for the direct office portfolio
Property investments provide returns primarily from rental income and from capital growth when their value rises. While property can be less volatile than shares or other investments, its value can also fluctuate over time. The Rest Property investment option invests in a range of Australian and overseas real estate assets. Rest's property holdings are diversified across a range of properties in the office, retail and residential sectors.
Rest members can gain exposure to property either via the Property option and/or via a structured option such as the Core Strategy that includes an allocation to property.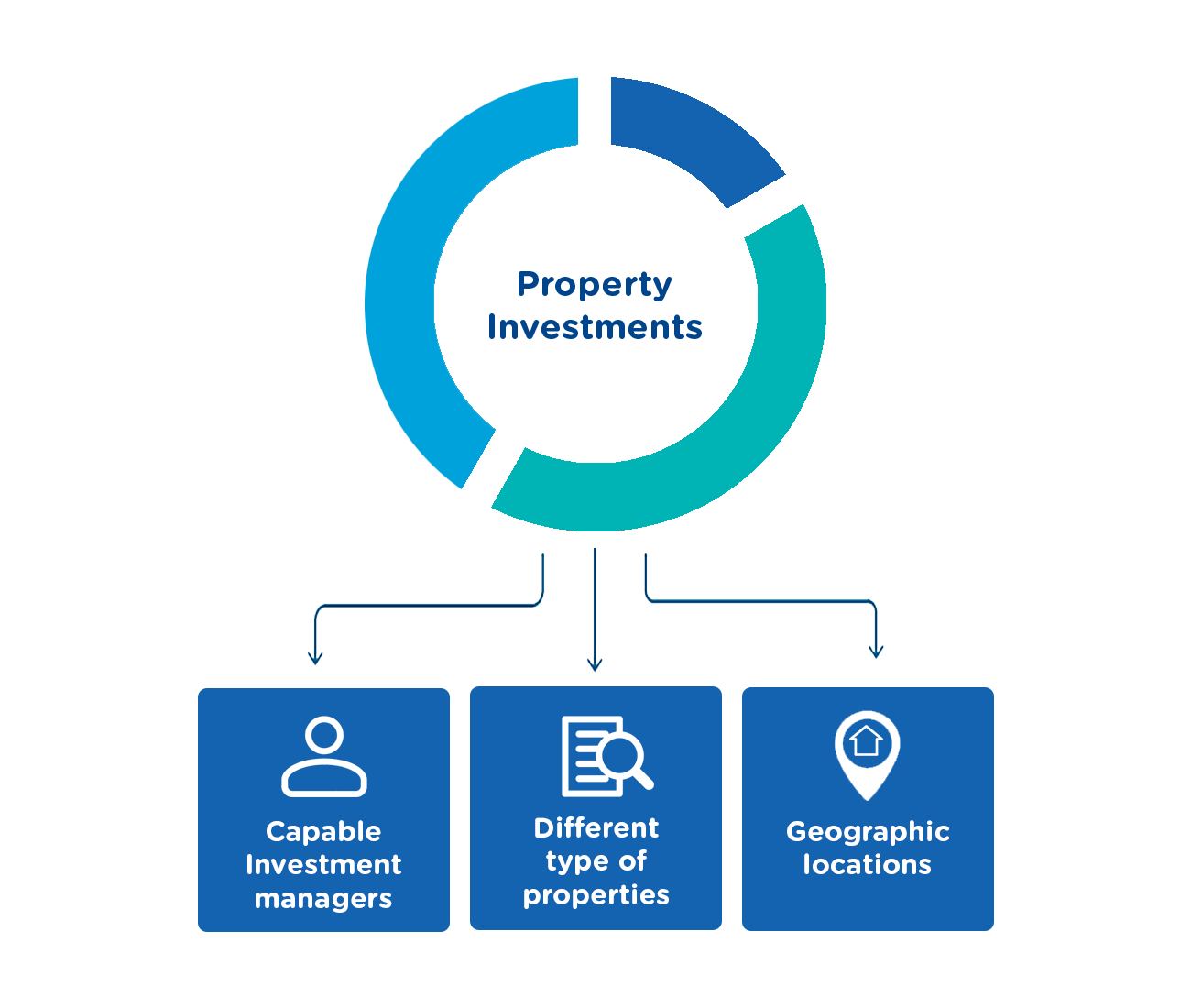 Capable Investment Managers
We appoint professional investment managers who have the capabilities to manage property investments.
We set a performance objective for each of our investment managers and we monitor their performance regularly.
Our investment managers for each asset class are listed in the How We Invest section of our website.
Property Types
Rest option invests in a range of property types including office, retail and residential as shown in the chart*:

Rest's Australian property portfolio by sector*:
* As at 30 June 2020
Geographic Locations
Rest has property investments locally and globally, with the majority of investments within Australia*:
Rest's property portfolio by international location:
* As at 30 June 2020
Rest's Australian property portfolio by State:
* As at 30 June 2020
Rest invests in sustainable office buildings
Rest is targeting net zero carbon emissions from the operations of its direct office portfolio by 2030. A roadmap of activities is underway to reduce consumption through operational improvements and plant upgrades, a shift to 100% renewable power and use of carbon offsets.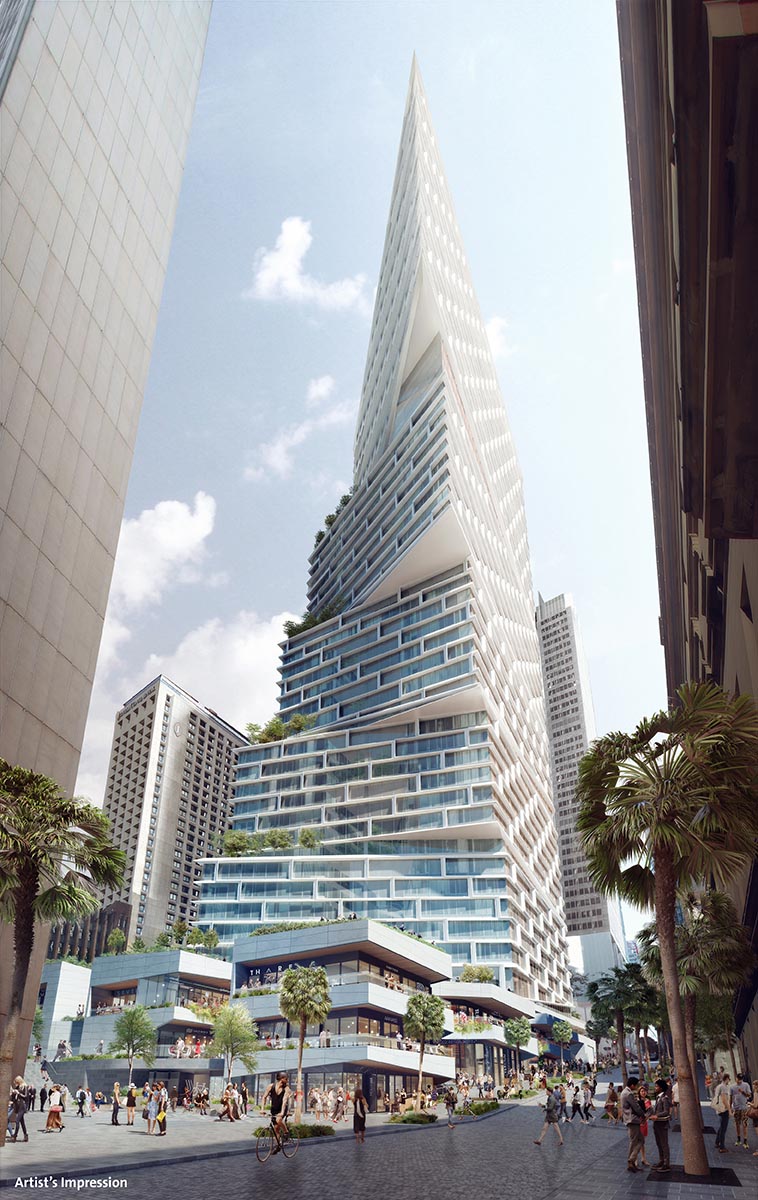 Quay Quarter Tower, 50 Bridge Street, Sydney (under construction)
In 2018, Rest entered into a contract to acquire one third interest (on completion) in the re-development of the AMP Centre Tower into a 48-level premium skyscraper called 'Quay Quarter Tower (QQT)'. Due to be completed in 2022, QQT is a Flagship Sustainable Building located in the iconic Circular Quay, with unparalleled views of Sydney Harbour, including the Opera House and Sydney Harbour Bridge.
It includes around 87,000 sqm of office space and was designed by award winning Danish architect 3XN to achieve industry leading sustainability credentials, including 4,000 sqm of green space, WELL Core and Shell certification and a 6-star Green Star Design V3 rating.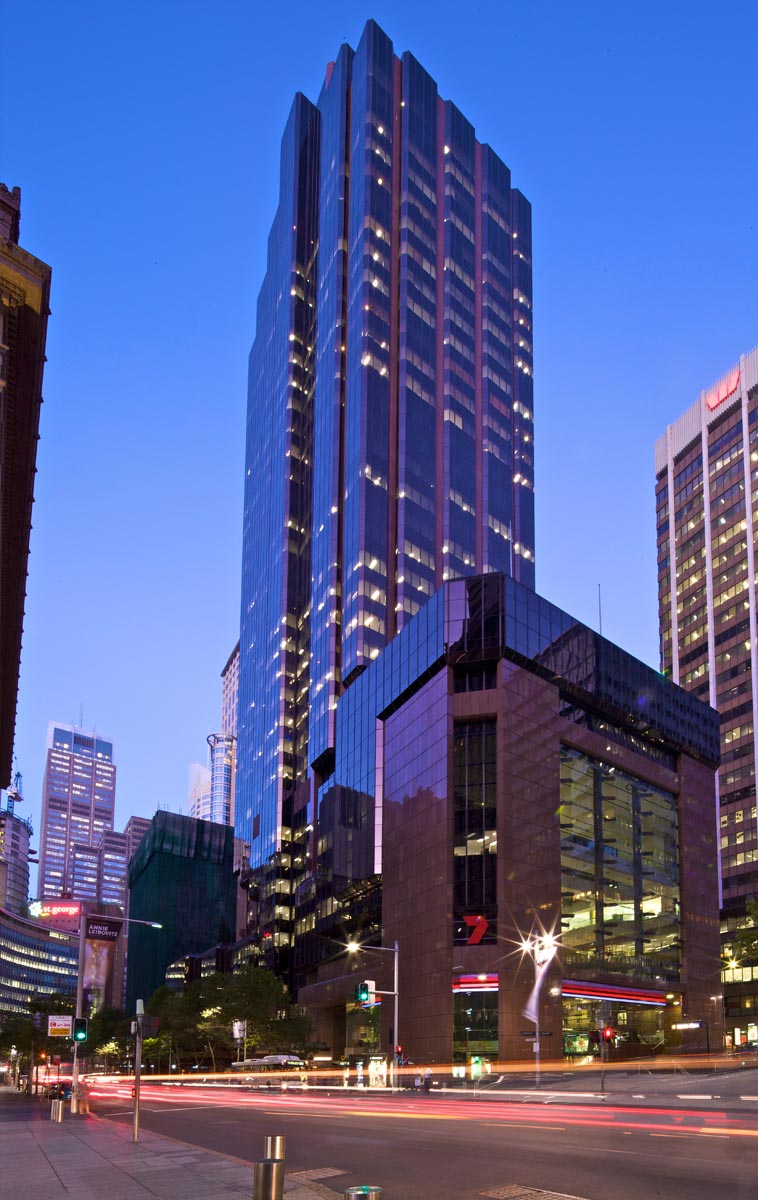 52 Martin Place, Sydney
Towering 36 stories above Sydney's most famous pedestrian thoroughfare – and directly above Martin Place railway station – this is an address that brings A-grade office accommodation to a truly premium location in the heart of the Sydney CBD. The property boasts 39,300 sqm of commercial space, with 26 specialty food and retail outlets, staffed concierge, modern end of trip facilities and a 5-star NABERS Energy rating.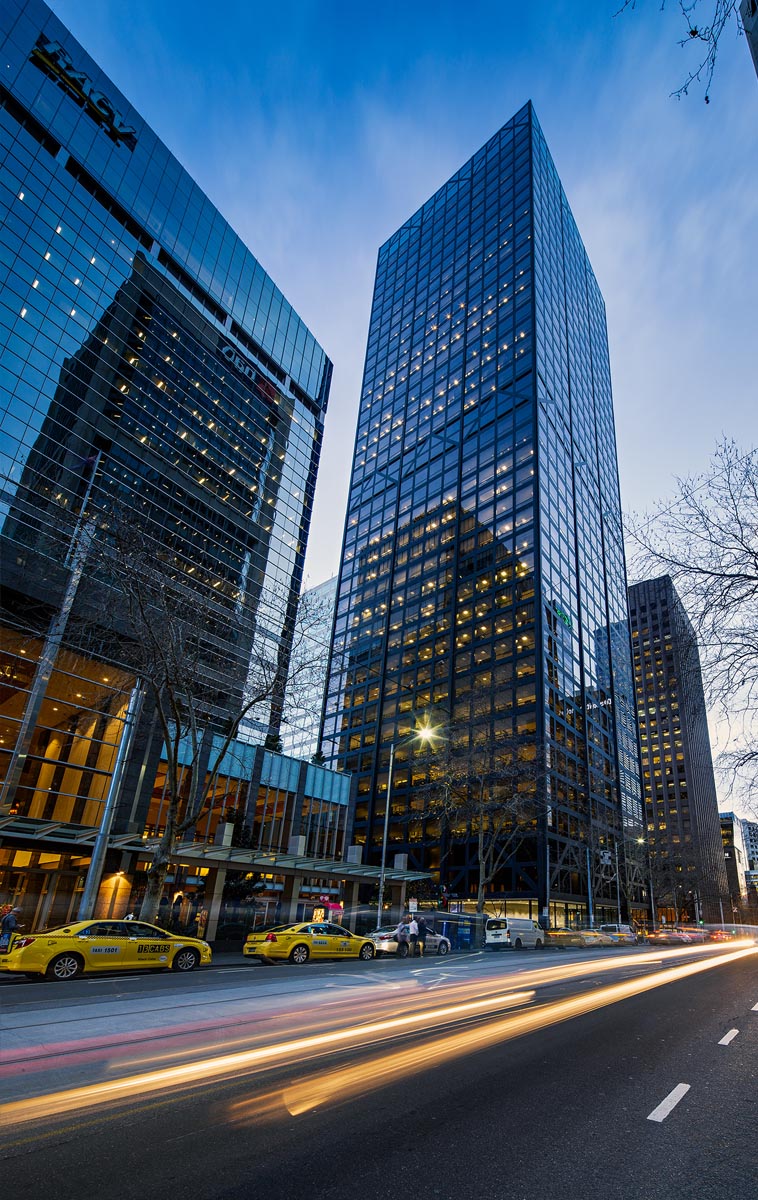 140 William Street, Melbourne
This timeless and architecturally renowned A-grade office building continues to set the highest benchmark for office accommodation. Located in the true heart of the Melbourne CBD, this iconic building offers 42,700 sqm of commercial space across 41 levels, with floor to ceiling windows, modern end of trip facilities, ground floor lobby café, staffed concierge, multi-deck carpark and a 4-star NABERS Energy rating.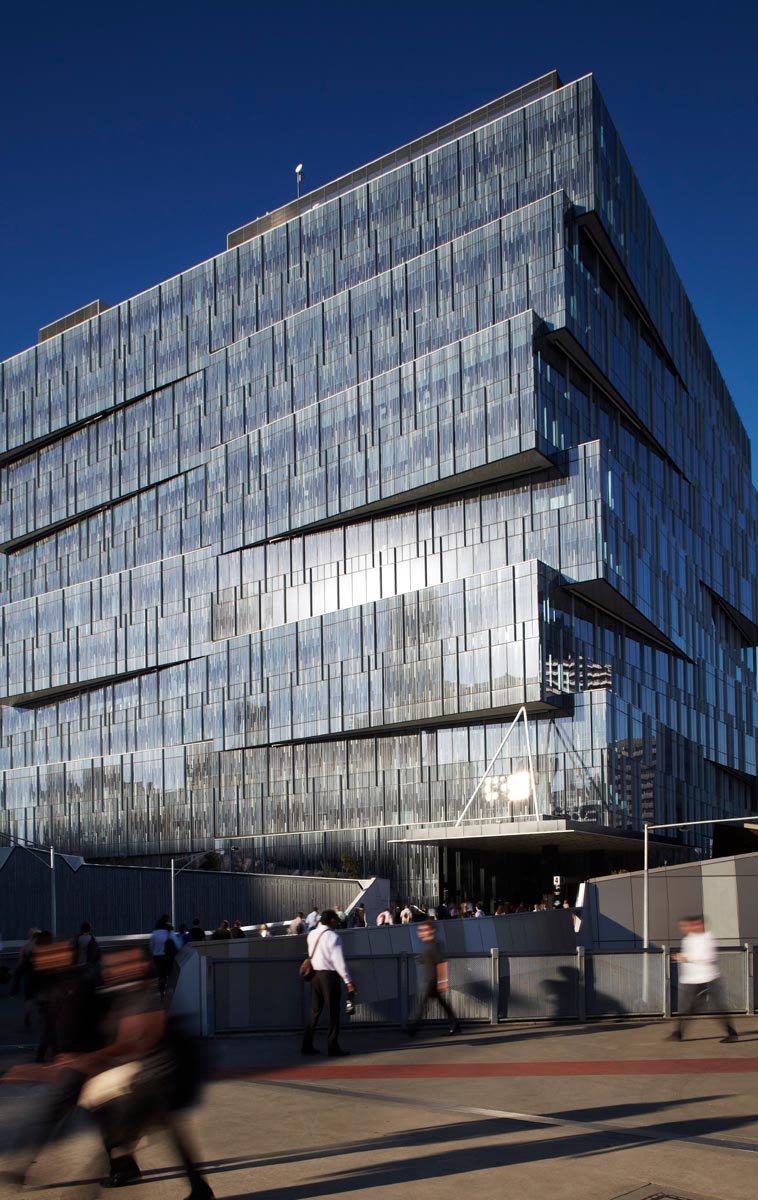 717 Bourke Street, Docklands
717 Bourke Street, Docklands is an easily recognisable A-grade landmark office tower adjacent to Southern Cross Railway station and Marvel Stadium. The property features 42,900 sqm of commercial space with a unique 'fractured' floor architecture and large open floor plans with natural light designed to improve employee morale and collaboration. It also boasts newly constructed end of trip facilities (including 200 bike racks, 400 lockers and workout areas), a 5-star Green Star Design Rating and a 4.5-star NABERS Energy rating.

Investing responsibly
Responsible investment helps improve the retirement outcomes of our members by considering the potential environmental, social and governance (ESG) factors that could influence the long-term performance of our investments. The types of ESG factors that we might consider in our property investment decision-making include:
Environmental
Social
Governance
Energy efficiency
Transportation links
Water efficiency
Waste management
Greenhouse gas emissions
The building's resilience to climate change
Health safety and wellbeing
Accessibility
Occupier and/or tenant satisfaction
Governance structures
Conflicts of interest
Reducing the risk of bribery or corruption

Running a building is like running a finely tuned machine. When we consider and manage ESG factors, we are more likely to receive positive feedback from tenants, which means they may stay longer and help generate stronger returns on your retirement savings.
It's estimated that buildings use 40% of the world's energy and emit 40% of the world's carbon emissions1. We work closely with like-minded building managers and consultants to consider the environmental impacts of our property investment decisions. This can include retrofits such as installation of energy efficient chillers, building controls upgrades, lift upgrades, fitting solar panels and energy efficient lighting. These upgrades can help improve the efficiency of our buildings and help us reach our NABERS ratings goals.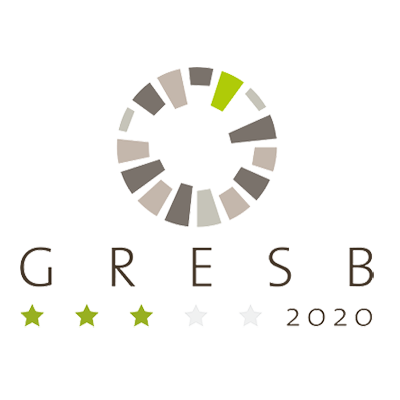 Rest's direct office portfolio achieved a 3 Star GRESB rating in the in the 2020 real estate assessment. This is Rest's first annual GRESB rating for its direct office portfolio.
Property Address
Green Star performance rating 2
NABERS1 Energy
(31 December 2016)
NABERS1 Energy
(30 June 2021)
NABERS 1 Water
(31 December 2016)
NABERS 1 Water
(30 June 2021)
52 Martin Place, Sydney, 2000
3 stars 3
4.5
5
3.5
4.5
140 William St, Melbourne, VIC, 3000
3 stars 3
3.5
4
3
4
717 Bourke St, Docklands, VIC, 3008
2 stars 3
4.5
4.5
3.5
4
Property Address
52 Martin Place, Sydney, 2000
Green Star performance rating 2
3 stars 3
NABERS1 Energy
(31 December 2016)
4.5
NABERS1 Energy
(30 June 2021)
5
NABERS 1 Water
(31 December 2016)
3.5
NABERS 1 Water
(30 June 2021)
4.5
Property Address
140 William St, Melbourne, VIC, 3000
Green Star performance rating 2
3 stars 3
NABERS1 Energy
(31 December 2016)
3.5
NABERS1 Energy
(30 June 2021)
4
NABERS 1 Water
(31 December 2016)
3
NABERS 1 Water
(30 June 2021)
4
Property Address
717 Bourke St, Docklands, VIC, 3008
Green Star performance rating 2
2 stars 3
NABERS1 Energy
(31 December 2016)
4.5
NABERS1 Energy
(30 June 2021)
4.5
NABERS 1 Water
(31 December 2016)
3.5
NABERS 1 Water
(30 June 2021)
4